Phuket Marriott Resort and Spa, Nai Yang Beach Team Building
โพสเมื่อ : Tuesday, June 26th, 2018 : 3.20 pm
Phuket Marriott Resort and Spa, Nai Yang Beach has demonstrated its continued commitment to "Putting People First" by hosting several days of fun team-building activities at Thanyapura Sports and Leisure Club, Phuket.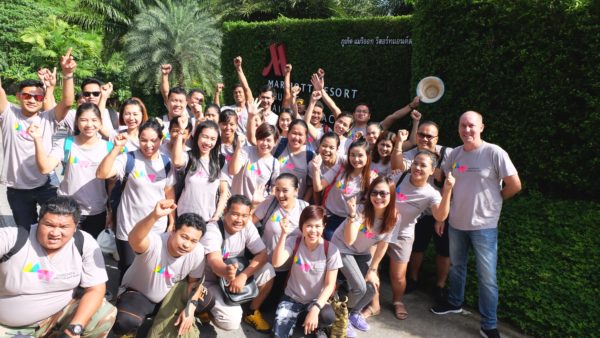 Held from 18-22 June 2018, the event gathered 200 associates from all departments of the resort for a series of exercises designed to bring team members closer together.
"Maintaining a positive team culture is a top priority for us. We have many highly-skilled individuals who can achieve much more when they combine their unique strengths and work together as a team," said David Ippersiel, General Manager, Phuket Marriott Resort and Spa, Nai Yang Beach.
"Putting People First" is one of Marriott International's core values and team-building events such as these allow associates to work as one in order to achieve common goals.
Marriott Internationalis regularly named as one of Fortune's "100 Best Places to Work".